Quality TMJ & TMD Treatment in Tampa, FL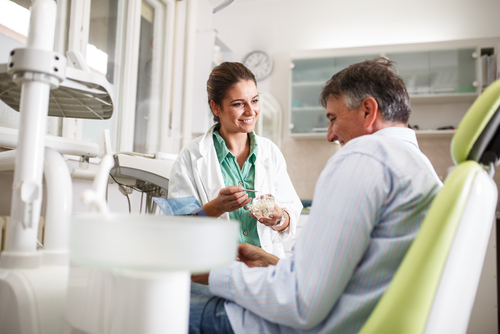 Our dental office provides TMJ treatment in South Tampa and the surrounding areas. Temporomandibular joint disorder is referred to at TMJ or TMD. It is a common problem for many people, particularly among young adults. Mostly caused by grinding your teeth in your sleep.
TMJ symptoms can include:
Jaw soreness
A clicking or popping sound when you open your jaw
Headaches or migraines, especially when you wake up in the morning
Broken or chipped teeth
Teeth that are worn down
If you're experiencing any overwhelming discomfort and need to see a dentist, we provide emergency dentistry for your convenience.
Many treatments for TMJ focus solely on preventing further damage to your teeth but don't treat the main cause of the problem. Patients with TMJ and migraines can also see an increase in symptoms during times of high stress and anxiety.
Through the use of a small acrylic device called an NTI, cosmetic dentist Dr. Cannariato can help decrease grinding and the associated symptoms. The NTI slides comfortably over your front teeth and can be worn either overnight or during the day to reduce muscle contractions that lead to painful headaches and migraines. The device is so effective, the makers of the NTI call it, "The most effective FDA-approved method of migraine prevention."
Stop living with pain and migraines and contact our office for a free consultation with one of our TMJ specialists!